There are a few main cTrader Telegram support groups for you to quickly find answers, share information and learn.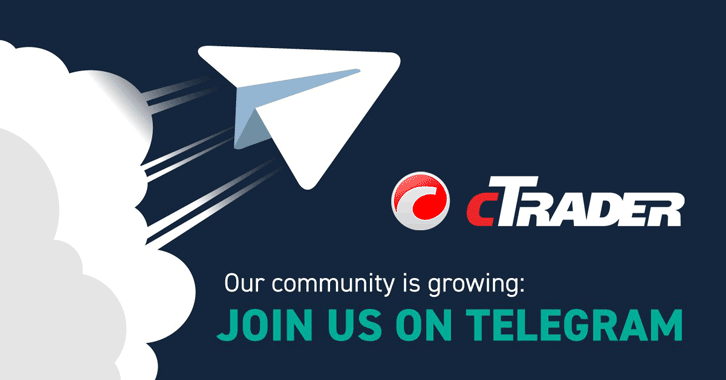 cTrader Telegram Support Groups
There are two main live chat support groups using the Telegram messaging service to provide cTrader users with the best possible service, one is the official cTrader group run by Spotware and the other is an unofficial group run by the community.
Official Telegram Group
Discuss anything about the cTrader suite of trading tools including cTrader Copy, Desktop, Mobile & Web.

Unofficial Telegram Group
Discuss cBots, indicators, algorithmic trading and how to get your automated robots coded.
Need to Contact ClickAlgo Support?
If you need to contact a member of support at ClickAlgo then you can post your question on the dedicated support forum.
What is Telegram?
Currently, the most popular tool for traders to communicate with each other.
Pure instant messaging — simple, fast, secure, and synced across all your devices. Over 200 million active users in four years.
Helps stop the government, hackers or someone else from seeing what has been sent.
Non-English Speakers
Our Telegram group only supports the English language, if you are a non-English speaker just use the translation tool below.
Telegram Status
Sometimes on rare occasions, the Telegram service may be down in your part of your world, if this happens just click on the link below.
Product User Guides
If you need the user guide for the product you just purchased from us, please first look at the product page and then our knowledge base.
cTrader User Guide
For all questions regarding how to use the cTrader platform please first read the user guide.