"We follow industry standard practices when creating software for our clients"
Starting with an initial consultation, clarification of the requirements, development, testing and product delivery During the whole process we can communicate via Email, Skype, Telephone so that we build a personal relationship with you and offer a professional service.

Our Coding Standards to Deliver Quality Software
Writing robust quality code for algorithmic trading software development is just as important as any other mission-critical system due to the financial risk that is involved. Good quality and well-written code reduce the risk of potential bugs in the system that could cause some serious loss of money.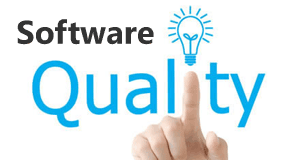 Read our Blog on Coding Standards for Algorithmic Trading Software Development
Why Choose Us?
Our company developers are highly educated experienced native English speaking programmers who understand what the customers needs.
See The Reasons Why You Should Choose Us
We Protect your Idea with a Non-Disclosure Agreement
If you wish to have some extra protection of your trading idea, then we can offer you a physically signed Non-Disclosure Agreement (NDA) which will state that all information you send us is strictly confidential and we will never discuss the project with anybody outside ClickAlgo.com or publish material on the internet or anywhere else. If you wish us to sign an NDA before you send us your requirements than just download the form below and send it to us.
What Is A Non-Disclosure Agreement?
A non-disclosure agreement (NDA) is a legal contract between two or more parties that signifies a confidential relationship exists between the parties involved. The confidential relationship often refers to information that is to be shared between the parties but should not be made available to the general public.
Download an NDA Agreement Form
Why We Need A Detailed Project Description
In order for us to create an automated strategy, custom indicator or any other system that will match your exact requirements will require some form of documentation. If your system is very simple then usually you can send an email, for anything else we will need a more detailed document. We can provide a requirements document template to help you get started.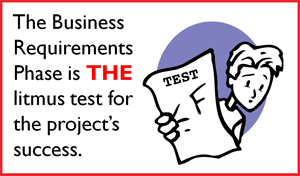 WHY DOES IT MAKE SENSE TO SPEND SOME TIME ON THE PROJECT DESCRIPTION?
A clear project specification will help to keep the costs down for you, as it's able to shorten the developing time. It also ensures you get the project you have in mind right away without several revisions. If the specifications are not very clearly defined or the programming request is complex then it will not be possible to provide you with our fixed flat fee and an accurate turnaround time. This would also mean the pricing for your project would need to be based on whatever time it takes billed on an hourly rate basis.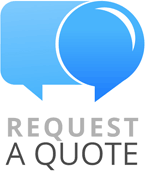 How to Send us Your Project Description
Please click on the link below to find out how we need you to send us your project description.
How To Write A Project Description
Existing customers can send email requirements for an existing strategy, we will merge the new requirements into your existing document for free.
"If you do not like writing a project description than why not record a video explaining your strategy."
How Much Does It Cost To Build An Automated Trading System
The price to build you an automated trading robot will all depend on how large and complex your system is, the most efficient method to keep costs down for you is to document your system first in the form of a project description (Requirements Document). Once we have this document we can provide you with a fixed price and estimated delivery date.
What Is The Average Cost?
In the past 12 months, the average cost for an automated system was £150.00, the lowest was £50.00 and the highest was £1000.00
Our Software Development Process
We will keep you involved throughout the development process, so we match your requirements exactly, the full process is shown below. The developer will work from the specification and design documents to create a clean, robust and scalable working system and during this process, they may contact you to clarify any of the requirements, this method allows you to be involved in the whole process to make sure we create exactly what you asked for.

Initial Contact
You will contact us either via email or telephone and tell us about your project and what you would like us to do. If we are able to help you then we would then ask you to provide us with some form of requirements, please read above about what we need and why.
Requirements
We would receive your requirements either in an email if it is very simple or a detailed document, once we have your requirements we may contact you to clarify anything we do not understand or any limitations with the cTrader programming interface.
Finalisation & Quote
We may spend some time in contact via email or telephone until we fully understand your requirements, once we are both happy we have all the details we will send you the updated requirements document for your verification. This will be the final document that we will use for development. Also, we can provide you with a quote for the work and an estimated delivery date.
The quote we will send you will be a PayPal invoice with your requirements document and our terms and conditions attached. You will also have full PayPal protection.
Software Development
We will inform you when we start development via an email so you know we are working on your project. There may be times when we will contact you for further clarification or if any problems that the development process may highlight.
Developer Testing
We will put your strategy, indicator or software onto our dedicated server for testing. With our standard pricing, we will back-test and then forward test with real-time data for 0.5 to 2 days depending on the size of your project, the time period will be added to your invoice that we send you. This service will highlight any obvious bugs that we can fix before we deliver it to you.
Delivery
We should deliver your product on or near the date we promised. You will receive the Algo file complete with source code and if requested we can send you the Visual Studio Solution source code. The version we send you v0.1 will be ready now for you to test and report any bugs back to us that we may have missed.
User Testing
Once you receive the software from us, you will need to do your own testing to make sure it follows your initial requirements, if you find any bugs in the system or if the software does not match your original requirements then we will correct them free of charge.
Bug Fixing
In the event that you do find any bugs in the software while you are testing, we would need you to provide all the information required to duplicate the error and correct it as fast as possible. We may also send you additional versions v0.2, v0.3 etc. until all the bugs are fixed and you are happy with the product. at this stage, we will send you the final version.
Final Delivery
Once all the bugs are fixed you will receive the final version which will be v1.0.0.0, this versioning will be used in the event you wish to add additional features to your product at a later date in the future.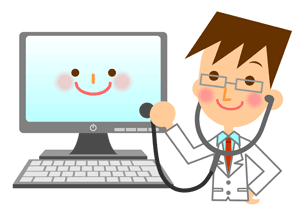 How We Test & Analysis Your Software
We offer different levels of testing, the inclusive standard test includes hours of unit testing, back-testing and running on a demo account for a whole day. The In-Depth testing involves using our own historical data, we also forward test under current price actions for many days with multiple instruments, time-frames and market conditions.
Standard Testing
Once development is complete we will then conduct additional working tests to make sure every single requirement is working as expected, your strategy is run on a demo account for at least a whole day to remove any hidden bugs. We use a dedicated test server for running your robot under different market conditions. We will also back-test using various timeframes. This service is included in the total cost.
In-Depth Deep Testing
We can stress-test your strategy with real-time data on a forward test for a minimum of 5 working days on a dedicated test server with various instruments, timeframes, major news releases and other market events. We will write a report on our findings together with advice on how to improve your strategy if possible. This service is an optional service.
Optimisation of your Parameters
Optimisation of the parameters is a feature built into the cTrader/cAlgo platform and allows you to run optimisation tests over certain time periods with many combinations of your parameters to find the best values for your strategy. We can run these tests for you and provide you with the best values together with reports. This service is an optional service.
Advanced Information Logging
Even after successfully designing and constructing a working trading system, a trader may find that his or her system is imperfect. There may be some problems, such as an event that keeps generating losses. We can include in your robot a data file logging service to that will allow you to look back to any day and identify exactly what happened and with this data, you can run your own analysis to identify possible issues. This service is an optional service.
Ongoing Support and Modifications
When we deliver your final product, we can offer ongoing support and additional development during its lifetime.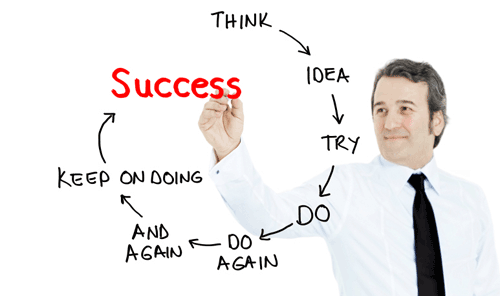 If any bugs are found that are our fault we will fix them free of charge.
Your strategy or software will be organic and it may need to be tweaked and modified as you try different signals or logic to provide you with the best results. We can provide you with ongoing development to achieve your new ideas.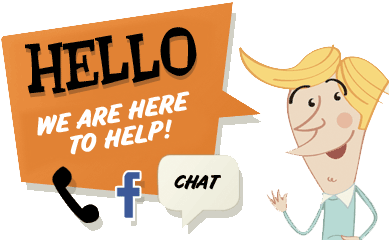 General Questions? Just Get In Touch
You can contact us by Email, Skype or Telephone to discuss your project.