We have compiled the best Free cBots for the cTrader platform from our marketplace at ClickAlgo, so you can download them today. Many traders ask us which products are best, the list below will help showcase our best cTrader cBots, please note this does not include indicators, for indicators click on the link below.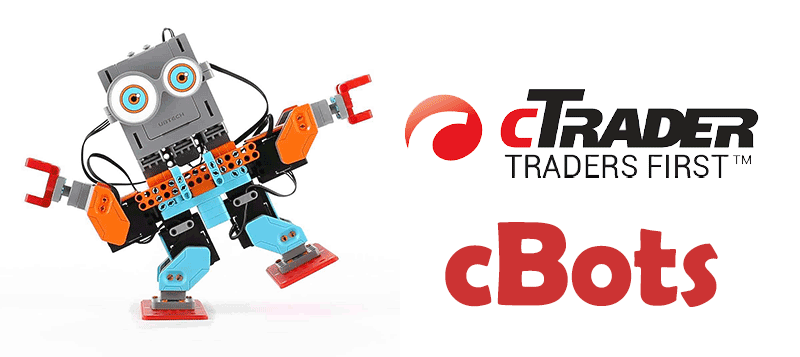 What is a cBot?
If you have never heard of the cTrader platform then you probably have never heard of a cBot either, the word cBot was created by Spotware to identify a file that is used mostly for automated trading, if you have ever used the Metatrader platform (MT4, MT5) then it is the same as an Expert Advisor or EA.
Best Free cBots
Here are the best selling free cBots that we offer on our Marketplace.
As the name suggests a free trade copying application.
Allows you to use the built-in backtest feature of cTrader for testing your manual strategies before going live.
Only risk what you are prepared to lose while at the same time you maximise your profits.
This indicator contains the following patterns: Bat, Gartley, Crab, Butterfly, Cypher and Shark.
The cTrader market trading clock displays the global trading hours (trading sessions) for each of the 7 major stock exchanges in the world.
Allows you to quickly change the chart timeframe or symbol you wish to trade by clicking on a button on the chart.
We have developed a prototype voice recognition trading assistant that will allow you to talk to the trading platform.
cTrader Trading Tools
You can browse our complete collection of both paid and free cTrader indicators, cBots and trading tools on our Marketplace.
Paid Indicators & cBots
We also offer some excellent paid indicators, cBots and trading tools, you can download a 14-day fully working trial copy today.
Need Help Coding Your cBots?
If you need help converting your strategy or idea into an automated system for the cTrader platform or convert your indicator from another trading platform like MT4 into a cTrader indicator then get in touch with us.